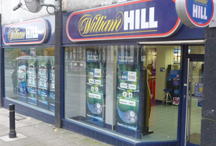 Who said it?
'When I got the job I was an internal promotion and I didn't get as much as my predecessor. If they'd paid the median level of salary at the time I don't think there would have been this kind of kerfuffle' - Ralph Topping, CEO of William Hill, responds to a shareholders' rebellion against an increase in his salary.
Published: 13 May 2011
Last Updated: 09 Oct 2013
.
Find this article useful?
Get more great articles like this in your inbox every lunchtime