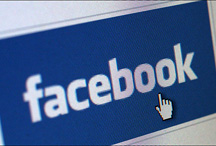 Who said it?
'Cameron and Tyler Winklevoss ...intend to file a Petition for Certiorari with the United States Supreme Court in the ongoing dispute with Facebook and Mark Zuckerberg' - The law firm representing the Winklevoss' says the twins intend to appeal to the Supreme Court after their latest attempt to reopen the case against Facebook's Zuckerberg was rejected on Monday. The twins are still fighting the $65m settlement they received in 2008... time to give up and count their blessings?
Published: 17 May 2011
Last Updated: 09 Oct 2013
.
Find this article useful?
Get more great articles like this in your inbox every lunchtime