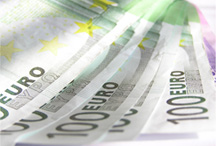 Who said it?
'This is a discussion triggered from London and New York. I don't know what is behind it - vested interests, people topping their books and so on.' - European Central Bank's chief economist Juergen Stark says a Greek debt restructuring would be a catastrophe and blames 'vested interests' Britain and the US for fueling market pressure on the country.
Published: 19 May 2011
Last Updated: 09 Oct 2013
.
Find this article useful?
Get more great articles like this in your inbox every lunchtime