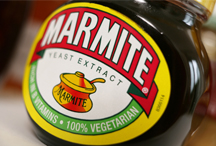 Who said it?
"They don't like it because it's foreign, but if they want to take my Marmite off me they'll have to wrench it from my cold dead hands." - Lyndsay Jensen, a Yorkshire-born graphic designer in Copenhagen, viscerally objects to Denmark's ban on Marmite. The government banned the product in line with their policy on vitamin supplements added to food, as it contains a strong source of vitamin B. The ban includes other products such as Ovaltine and Horlicks.
Published: 25 May 2011
Last Updated: 09 Oct 2013
.
Find this article useful?
Get more great articles like this in your inbox every lunchtime