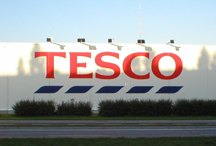 Who said it?
'They say there's no such thing as a free lunch but it would appear Tesco were just about giving away a free pint' - Taxi driver Billy Graham tells Scottish newspaper Daily Record he joined a stampede at Tesco stores in Scotland after a computer glitch meant a deal offering three boxes of beer for £20 was going through the tills at £11.
Published: 02 Jun 2011
Last Updated: 09 Oct 2013
.
Find this article useful?
Get more great articles like this in your inbox every lunchtime