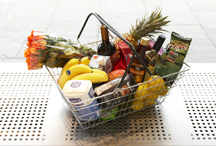 Who said it?
'Against this murky background, the 'two nations' effect continues unabated' - Edward Garner, a director at Kantar, says there's been a sharp slowdown in growth in the grocery sector, but that the 'two nation' spending pattern remains - at opposite ends of the spectrum, Waitrose and Lidl are seeing sales leap.
Published: 22 Jun 2011
Last Updated: 09 Oct 2013
.
Find this article useful?
Get more great articles like this in your inbox every lunchtime