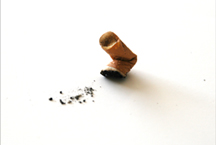 Who said it?
'We're not going to be intimidated by Big Tobacco's tactics, whether they're political tactics, public affairs tactics, or legal tactics.' Australian PM Julia Gillard insists her government won't back down over the introduction of plain, brand-free packaging for cigarettes - despite manufacturers threatening to sue them. British politicians are likely to keep a close eye on the row, as similar plans are being considered over here too.
Published: 28 Jun 2011
Last Updated: 09 Oct 2013
.
Find this article useful?
Get more great articles like this in your inbox every lunchtime