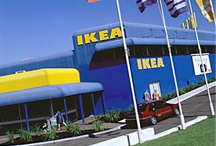 Who said it?
'What decides how much a lamp should cost? Only imagination sets the limits.' Ikea's chief executive Mikael Ohlsson tells the Wall Street Journal he's not worried about higher commodity prices, and that the furniture retailer will continue to cut prices.
Published: 04 Jul 2011
Last Updated: 09 Oct 2013
.
Find this article useful?
Get more great articles like this in your inbox every lunchtime