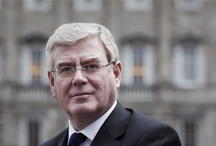 Who said it?
'The crisis has appeared to rumble on without sight of a comprehensive solution' - Eamon Gilmore, Ireland's Deputy PM, says the 'ponderous pace' that EU chiefs are taking when it comes to solving the debt crisis is unsettling markets.
Published: 05 Jul 2011
Last Updated: 09 Oct 2013
Find this article useful?
Get more great articles like this in your inbox every lunchtime