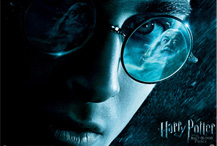 Who said it?
'Andy told me I should always have my Harry Potter gear around, in case of a Harry Potter emergency' - Charles Begley, the News of the World's former Harry Potter correspondent, has revealed transcripts of a call between himself and NotW assistant editor Greg Miskiw, after the paper's editor, Rebekah Brooks (then Wade) required Begley to dress up as the wizard on the afternoon of September 11, 2001.
Published: 11 Jul 2011
Last Updated: 09 Oct 2013
Find this article useful?
Get more great articles like this in your inbox every lunchtime