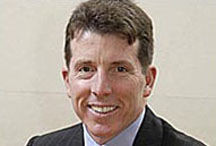 Who said it?
'Bob has a fantastic sense of humour. He was sat in the jump seat. Other people were invited to do the same during the flight' - A Barclays spokesman refutes claims that Bob Diamond landed a plane taking Prime Minister David Cameron back from his Africa visit. Apparently it was all tongue in cheek - he was sitting behind the pilot, not steering the plane. Hilarious!
Published: 21 Jul 2011
Last Updated: 09 Oct 2013
.
Find this article useful?
Get more great articles like this in your inbox every lunchtime