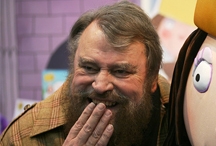 Who said it?
'I've always said that if I can introduce just one person to the thrill of Shakespeare I would be happy' - Actor Brian Blessed tells the Daily Mail he's delighted that Shakespeare DVDs are becoming a surprise hit at Poundland. More than 12,000 King Lear DVDs have been snapped up at the budget chain in recent weeks, overtaking Hollywood blockbusters.
Published: 22 Jul 2011
Last Updated: 09 Oct 2013
Find this article useful?
Get more great articles like this in your inbox every lunchtime