Whose data is it anyway?
MT IN ASSOCIATION WITH ACCENTURE: Personal details are increasingly shared online, so firms are now better able to predict consumer behaviour than ever before.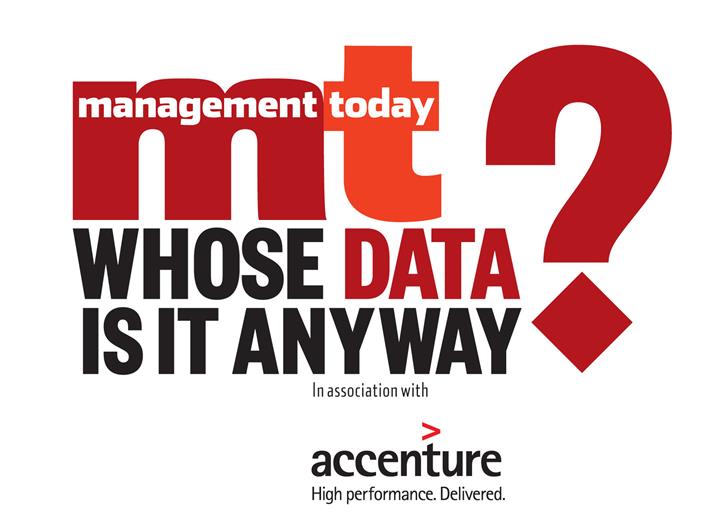 Andrew Saunders The customer data revolution has been heralded ever since the early days of Tesco's Clubcard. But people are now willing to share information about themselves online in ways that were unheard of a few years ago, and with that willingness comes issues of trust and privacy. People are now starting to ask questions about how their data is used and by whom. And the potential for brand damage as a result of failing to live up to customer promises made or falling foul of privacy concerns is great. So has the data revolution finally arrived?
Martina King I think it has, yes. We can collect and store tons of data, and businesses have also learned how to access that data and get insights from it. Now we're in the next stage and there's something of a mathematical revolution taking place, which is enabling us to extract far greater meaning from that data. At Featurespace we have the ability to understand the behaviour of individuals and compare that against groups. And it enables us to predict what those people are going to do next.
Sam Barnett Of course the revolution is happening now. Businesses make billions of decisions every day, and that's only possible through storing data in clever ways. At Struq, we're a technology platform which drives sales to ecommerce advertisers through personalised ads on websites like Facebook. But the problem we have is a talent problem. Data engineers are like gold dust, and you're competing against the likes of Amazon and Facebook, which will pay them five times the money. So, yes, the big-data revolution is here but businesses have a real problem attracting and retaining talent.