WHSmith can't be saved by colouring books alone
The retailer's run of lacklustre sales and increasing profits won't last forever.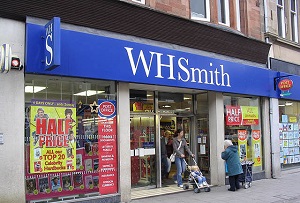 How much money can WHSmith squeeze out of its poor, neglected stores? Its annual results, released this morning, paint a familiar picture of bumper profits on the back of stagnant sales. It's hard to see how this magic trick can continue forever.
The newsagent-cum-stationer's figures aren't awful on the face of things. Though its like-for-like (LFL) sales are totally flat, total revenues are up 1% to around £1.2bn and pre-tax profits have leapt by 8% to £121m. But the numbers portray a business of two halves.
While LFL sales in the company's travel division, which includes its outlets at train stations, airports and hospitals, were up by 4%, LFLs at its high street stores, where it doesn't have a captive audience, are down by 3%. And little wonder – you would have to be trapped in an uninspiring departure lounge or on your deathbed to relish a visit to one of its increasingly shabby shops.