WHSmith and Game show the high street isn't dead yet
Both retailers are reporting increased profits after a difficult few years.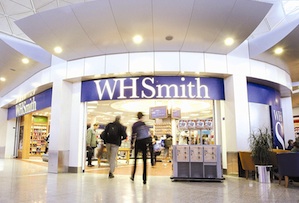 After Jessops announced its return to profit last week there's more good news today from two of Britain's high street stalwarts. Newsagents WH Smith's profits were up by 9% in the year to August 2014, despite a 2% fall in sales.
The dip was driven by its high street stores, where sales fell 6% but but trading profits were up 4% thanks to a cut in costs - something which Smiths has become pretty adept at in recent years. Sales were up 4% in its travel division, which includes stores at train stations, airports and hospitals and where profits jumped 11%.

Smiths will now launch an additional share buyback of as much as £50m and increase its full year dividend by 14%. Investors were pretty pleased as shares jumped by as much as 3.8% in early trading. The company also plans to launch a standalone chain of greetings card shops, called Cardmarket, and expand its WH Smith Local newsagent franchise.

Meanwhile, Game, which went into administration in 2012, has turned a corner, with chairman David Hamid hailing a 'transformational year' for the video games retailer. Its revenues grew 31% in the year to July 26th, while adjusted EBITDA soared 117.4% to £51.3m.

Hamid said, 'Game has delivered a strong performance in what has been a transformational year for the company, which included our successful IPO in June. We are a dynamic and well-funded company with a strong platform from which to build and drive further growth and profitability.'
Game's strategy certainly appears to be working at the moment as its share price is up 43% since it floated four months ago.