Why 1.2m families could be 'crippled' if interest rates inch higher
A new report reckons the future doesn't look bright for families saddled with high debts, who could be left high and dry if interest rates rise.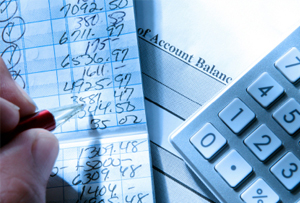 It's been 51 months sinceinterest rates first sank to 0.5%, so consumers are understandably getting used to low interest payments.

So new research out today from think tank the Resolution Foundation, which says that by 2017 1.2 million families could be spending more than half their disposable income on debt repayments, is depressingly predictable…

Total household debt will rise from £1.55tr now to £1.8tr by 2018, while debt-to-income ratio will jump from 143% to 151%.

Admittedly, the research is a worst-case scenario, based on interest rates rising to 3.9% by 2017 while household income growth remains 'weak'. Economists' predictions are, for the large part, considerably less gloomy than that, with most expecting interest rates to be just shy of 2% by 2017.

But even if the rise in rates remains within current expectations and household income growth is reasonably strong, the Resolution Foundation reckons as many as 700,000 households will be spending more than half their income on debt repayments – which is still a lot.

Attitudes to debt have changed dramatically since the beginning of the credit crunch – now 'cheap money' is no longer available, consumers have begun to pay off loans. Because of this, and because of the historically low interest rates, the number of people crippled by debt has dropped by 270,000 to 600,000.

But the government's attempts to encourage banks to begin lending again could scupper that. The Help to Buy scheme, which makes it easier for first-time buyers to get a 95% mortgage, is one of its flagship policies. The Resolution Foundation, though, reckons it'll only push up the number of consumers in debt again.

Matthew Whittaker, a senior economist at the Foundation and the report's author, says the households burdened with debt 'could collapse under its weight if economic conditions tighten'.

'If the squeeze on household incomes continues, Britain could be left in a fragile position, with even moderate additional increases in interest rates leading to a major surge in families with dangerous debt levels – especially among worse-off households.'
From household debt to government debt, the chancellor has warned that despite last month's spending review, national debt is here to stay. George Osborne admitted today that 'further consolidation' would be needed in 2015/16, 16/17 and 17/18. Any government that takes over, he warned, would have to work out how they'd manage it.
Given the amount of grief caused by the credit crunch, you'd have thought we'd have learned our lessons on debt by now. Clearly not…