Why 2013 will be the year of the MBA
MBAs: a fantastic way to get ahead in business or a complete waste of time and money? Graduate Management Admission Council's Julia Tyler pleads the case for the former.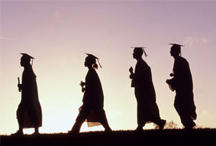 According to the recent 'Key to Sustainable Growth' report on leadership and management in the UK by the Department for Business, Innovation and Skills, poor management and leadership is severely stunting the UK's economic growth.
Ineffective management is estimated to cost the country over £19bn each year in lost working hours. Nearly three quarters of employers report a shortage of management and leadership skills, while 43% of managers consider their own line manager ineffective. Incompetence or bad management of company directors is said to cause 56% of corporate failures in the UK. These are startling figures for a country still in the throes of the worst recession in over 50 years.
Improving leadership and management capability is crucial if we are to navigate UK plc out of these tough economic times. This is exactly why a management degree like the MBA will be more valuable than ever in the years to come. And why it is critical that we encourage more people to go to business school.

The primary criticisms of managers in the UK include that they are under-qualified and lack critical skills and training. These are issues that are well addressed by all types of graduate management degrees like MBAs or pre-experience Masters. These degrees instil in students the analytical and core business skills across functions, including marketing, finance, operations management and human resources, helping to develop managers that are multi-disciplined and able to work through complex business challenges.

Both public and private sectors are well aware of the value all business school graduates add to their organisations. In the case of the MBA, the Graduate Management Admission Council's (GMAC) most recent Corporate Recruiter's Survey shows that several factors set MBA graduates apart from others, including the ability to manage strategy and innovation, change and decision-making processes, as well as strong leadership qualities.