Why $40 oil isn't bad news for everyone
The oil industry reels as American frackers and OPEC sheikhs refuse to stop pumping. So why has Wood Group just spent $150m on US rival Infinity?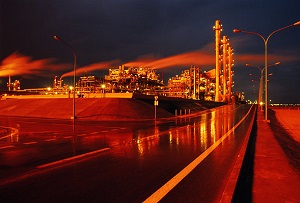 If you're stumped for bargain Christmas gift ideas after Black Friday, consider buying your loved ones a barrel of crude oil. Brent crude has just hit $43 (£29), its lowest price since the dark days of 2008-9. Considering it was over $110 last summer, that's a pretty serious discount.
The cause is an ongoing price war between upstart US frackers and OPEC sheikhs jealous of their sliding market share. OPEC responded to America's re-emergence as a major oil power by maintaining its own high production, in an effort to collapse the price and drive the high-cost frackers out of business.
It's half worked. In a miracle of market alchemy, black gold has been transformed into so much lead, but the frackers don't seem to be going anywhere, despite many fields operating at below cost. The reason appears to be because banks aren't closing their lines of credit, perhaps because they're fearful of receiving payment from defaulting firms in depreciating oil assets.