Why admired companies shouldn't rest on their laurels
When you're at the pinnacle, the only way is down - so watch out Apple and Facebook, says Stephen Bayley.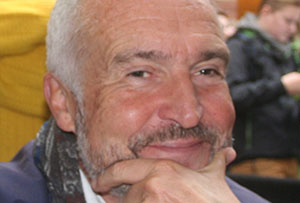 Edward Gibbon was inspired by the sight of a ruined column. I have in mind a documentary which begins by reprising Gibbon's opening lines from The Decline and Fall of the Roman Empire, but, instead of being set in the historian's desolated Roman Forum, the scene is the Detroit shopping mall that has recently been turned into a fly-blown urban farm. It begins in orotund cadences: 'In the 20th century of the Christian era, the Empire of the United States comprehended the fairest part of the earth, and the most civilised portion of mankind.'
Drum roll. And then, like the Roman Empire, America quite soon became undone. How is it that nations which once were admired become corrupt, or, in the case of companies, are gobbled up by rivals or go bust? Admiration is no more tangible than fog and has a similar cash value. Success is a volatile, fugitive thing. Ask José Mourinho. In Formula One, Cooper and Lotus were in their day invincible, now either gone or hopeless. Soon we will be saying the same, while nodding gravely, about McLaren. Ripple, fade-to-black.
Or consider Motorola. In 1973 Motorola, inspired by the hand-held 'communicator' Captain Kirk used on Star Trek, launched the first mobile phone. Motorola was intelligent and sophisticated. It shifted the coordinates of the world. In the 80s we were all told to study Motorola and worship at the shrine of its weird Six Sigma voodoo. And by early 2011 this most admired company was no more.