Why Alibaba just invested $1bn in a food delivery service
The Chinese ecommerce company is hungry to expand in the on-demand market - watch out Just Eat.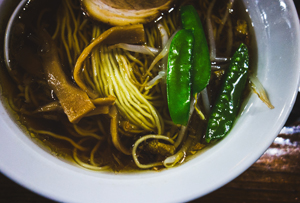 If there's one ecommerce giant that hasn't been shy about flashing the cash during the past couple of weeks it's Alibaba. Last week the Chinese behemoth injected around $1bn (£705m) into Singapore-based ecommerce firm Lazada as part of its plans to expand across Southeast Asia. But evidently it's appetite wasn't sated, as it's also just confirmed a $1.25bn investment in Ele.me, a Chinese food delivery service.
Alibaba stumped up $900m while its finance-focused affiliate Ant Financial provided the rest of the funding. Ele.me remains independent for now, but it could well lead to an acquisition further down the line. It's more of an indication the Chinese giant is serious about growing its presence in the on-demand market where consumers use apps to book services from taxis to meals to cinema tickets. And it's a move to square up to rival Tencent in the food delivery space. Alibaba also has a joint venture called Koubei which helps restaurants offer promotions via mobile and it ploughed nearly $1bn into that last year.
Its latest hefty investment in Ele.me also reflects that the food delivery market isn't stalling just yet. Venture capital database CB Insights found that more than $6.5bn was invested in on-demand start-ups last year, but investment levels started dropping in the fourth quarter, prompting concerns that VC appetite in these firms was waning. For those already at the forefront of the market, from Deliveroo to Just Eat, it hasn't been such a problem. While Uber clearly thought there was enough room for another competitor – it recently launched UberEATS as the next step in its quest to build a logistics network.