Why Alibaba's Jack Ma is a maverick hero
The biography of Jack Ma, the founder of billion-dollar ecommerce empire Alibaba, has all the ingredients of a blockbuster film - from a kidnapping to a Las Vegas casino.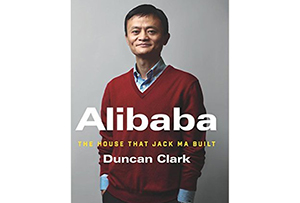 Enthralling from the outset, Duncan Clark's biography of Alibaba boss Jack Ma takes us on a blockbuster-style adventure into the mind, and heart, of China's greatest entrepreneur. If you want to know what makes a successful founder, this is definitely the book to read, though it won't be what you expect. From a kidnapping in California, to an escape from a Vegas hotel room and an obsession with Forrest Gump, Ma is definitely the maverick hero.
Ma describes his company as 'one thousand and one mistakes'. 'We didn't have any money, we didn't have any technology, we didn't have a plan.' Yet from paying your electricity bill to finding employment, everything in China has been built by Ma.
The success of the book is due to Clark's access to Ma, Alibaba and his knowledge of China. A former employee of Morgan Stanley and previous adviser to Alibaba, he lifts the lid on Ma's exploits. The core of 'Jack Magic' is the 'shrimp' - small business. 'American B2B sites are whales, but 85% of fish are shrimp sized.'