Why Apple's $1bn investment in Uber's Chinese rival Didi won't help it
Apple may be getting into bed with Chinese mega-unicorn Didi Chuxing, but it's thinking about the Chinese communist party.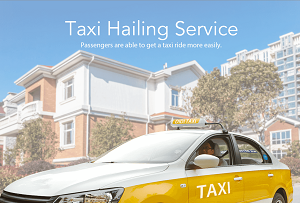 Like any tech giant worth the name, Apple likes to keep people on their toes. The iMac, iPod, iPhone and iPad all to varying degrees surprised and delighted. And now, it's done it again. No, not the Apple Watch – there hasn't been some mass realisation while you were asleep that we can't live without smart watches after all. Instead, without a world-changing new product of its own, Apple has decided to buy into someone else's.
Boss Tim Cook just made public a $1bn investment in Chinese ride-sharing giant Didi Chuxing (formerly Didi Kuaidi). This makes Apple one of the largest investors in Didi, along with Alibaba and Tencent, and puts it directly at odds with Google, which is an investor in Didi's arch-rival Uber.
'We are making the investment for a number of strategic reasons, including a chance to learn more about certain segments of the China market,' Cook told Reuters. There's probably some truth to that, but is it really the main reason? Having a close relationship with Didi could give Apple insights into the behaviour of Chinese consumers, but it's hardly short of those insights, given how popular the iPhone still is there (its recent decline notwithstanding).