Why Barclays is leaving Africa
The continent's markets have great growth potential but Jes Staley needs to shore up the bank's core.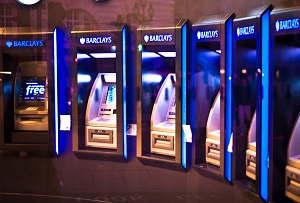 Few Western banks have has had such a long and fruitful presence in Africa as Barclays. The bank has been there the best part of a century (and in 2011 invited MT to Uganda to show off all the work it was doing), but now it looks set to head for the exit.
It's not going to wind down its Barclays Africa division, but if media reports are to be believed then boss Jes Staley is looking to flog its majority stake in the business, which is listed down in Joburg. According to the FT, the bank's board has appointed a subcommittee to investigate the practicalities of such a move, and there's likely to be more news tomorrow when it posts its annual results.
And this morning Barclays Africa all but confirmed the plans for a sale, with a statement reassuring investors that 'any announcement relating to PLC's shareholding in [Barclays Africa] does not impact the shareholding and ownership' of its operations across the continent. In other words, Barclays Africa will continue to operate even if it is sold (Whether it clings on to its current parent's brand is another matter of course).