Why Berkeley's towering profits won't last
Berkeley Group's 80% profit surge is impressive, but don't expect the same in 2015.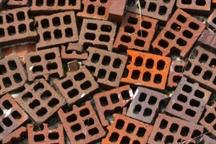 Pretax profits: £304.9m, up 79.9%. Revenues: £1.02bn, up 24.5%. Earnings per share: 178.6p, up 78.6%. It must be hard for a FTSE 250 company not to sound smug when it comes to the stock market with numbers like these, but somehow Berkeley has managed it.

'I am pleased,' chairman Tony Pidgley began, referring to results from the six months to October 31st,' to report a further period of strong performance, which underlines the benefit of having the right strategy to operate in a cyclical market.'

This strategy, he said, was to operate counter-cyclically (no, really?). Essentially, Berkeley bought land cheaply in the dark days of 2009 and 2010, and is reaping the rewards now. Berkeley's statement this morning contained more than the subtle hint of 'I told you so', however.

While affirming the strength of its position, the firm admitted its recent superb performance was temporary. This year's earnings would be 'in line with market expectations, which is ahead of previous guidance', but after that, earnings would only 'remain in line with previous guidance'.

The spluttering housing market in London and the South East, where Berkeley operates, will affect Berkeley's numbers - just not yet. Its current revenue surge is a result of land sales worth £99bn and, more importantly, the sale of some unusually expensive properties.

The 1,372 homes it sold in the period had an average price of £649,000, compared to £350,000 for the 2,294 sold the year before. This has to be anomalous - the coincidental sale of a crop of premium waterfront flats - rather than some like for like trend. Even London prices didn't go up 85% during the 2013-14 mini boom. Indeed, Berkeley's own projections for the average selling price of its 24,381 plots is £438,000, barely up on its £419,000 projection in April.

Berkeley seems confident moving into next year, even if it will have to deal with slightly more modest year on year results when it next reports. Pidgley did express a little concern (and maybe even a little annoyance) at chancellor George Osborne's populist stamp duty reforms, however.

While acknowledging it had generally gone down well in the property sector, he said it represented a 'further change, and we are yet to see consensus from the parties on the likely shape of policy after the General Election, which means continuing uncertainty'.

This uncertainty is bad apparently, but for Berkeley it's likely that the disproportionate way the new stamp duty structure will affect London and the south east is the bigger problem. A whopping 15% percent of its revenues come from the sale of properties worth £2m or more.