Why BHS has gone into administration
The chain is another nail in the coffin of the mediocre mid-market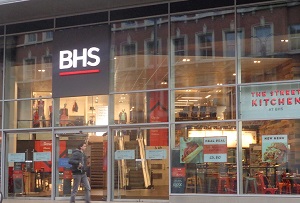 BHS got a new logo after Philip Green sold it for a £1 last year, but you could be forgiven for not realising it. Even the signs above the doors at its flagship Oxford Street department store are still adorned with the old tag.
That's probably because it has been in discussions about subletting the store to two other retailers. But for a company that was supposed to be in turnaround mode, it's a pretty sloppy approach to branding.
Today a group of journalists and camera operators are gathered underneath those signs, hoping to gauge customer reaction to the news that the chain has just filed for administration. Its buyers Retail Acquisitions Ltd, led by former racing driver Dominic Chappell, have struggled to get the business back in shape. Despite the respite provided by its landlords last month, BHS's books are looking exceedingly ugly – not least because of its £571m deficit in its pension scheme.