Why do we bother with black tie?
EDITOR'S BLOG: Black tie is a relic designed to make men look like a band of identikit penguins, says Matthew Gwyther.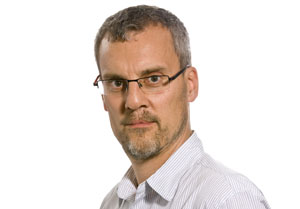 Frank Sinatra once said that 'a tuxedo is a way of life'. Yes, well, waking up with a horse's head in your bed is a way of life for some people. Ol Blue Eyes, who would have been 99 tomorrow, was such a stickler for the spruce Vegas floorshow-look that he used to polish the bottoms of his shoes.

We are in the thick of black tie season. It's colonies of 'Happy Feet' blokes waddling around on the streets of every city in the land each December. It doesn't matter what line of business you are in - sooner or later during the year you are going to have to squeeze yourself into a penguin suit.

We do all have to pull together to keep Moss Bros making a living, after all. And more of us appearing to be doing so if their figures out today mean anything - like-for-likes are up 7.8% on last year and evening wear hire is looking steady.

The black tie rule book is longer than that of the MCC. For starters it's not 'tuxedo' but dinner jacket. Did you know, for example, that a belt with black tie is verboten? Braces are the only way you can keep your strides up. Socks: silk and long. And black. Only three jacket colours are acceptable: black, midnight blue and burgundy. The latter, however, can only be made from velvet. According to the tailors at Alfred Dunhill: 'Grosgrain silk, rather than satin, looks more considered and elegant. The fabric is important because it's got to last; traditionally it'll be wool barathea or you can go for mohair.'

There are few men left who can tie a bow tie and most rely on elasticated fakes. They say, however, that the Queen can spot a fake from fifty paces. MT is not a style bible but what no man should ever do is try to go off-piste and into the deep snow of novelty apparel. The dork from management accounts who tries a revolving union flag bow-tie, a tasteful paisley cummerbund or even a T shirt with a bow tie printed around the neck should be quietly advised to re-think his game plan.

I got my first black tie via my brother who had picked it up at Oxfam. The jacket was about six sizes too large and the trousers for a man of some considerable bulk. But - despite the fact that it smelled as if its previous owner had died in it - I convinced myself I looked like a million bucks. Finally, it fell apart at the seams.

Later, in my dotage I went through a period of mild rebellion during which time my black tie was a conventional Prada hanging neckpiece with little stars on it. It was a decent conversation-starter at awkward events.

The reason men wear penguins is to make us all look the same - a swaying mass of Emperor Antarctic daftness - and allow women to shine in far more spectacular outfits. A concept almost as lost in the past as Sinatra's line as Nathan Detroit in 'Guys and Dolls': 'A guy without a doll? Well, if a guy does not have a doll, who would holler on him? A doll is a necessity!'
Men don't have to come off the penguin production line to look elegant, but if you look at the monstrous black tie outfits worn by male Hollywood A listers on the red carpet you really do wonder.