Why your business needs less data
Worshipping metrics risks turning business into a division of accountancy, but storytelling touches the heartstrings says Anthony Tasgal.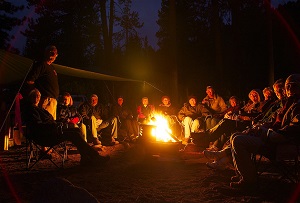 There is no tribe or culture that doesn't use some form of storytelling. Our sense of self is so tied up in stories that we could in a sense be seen as the accumulation of the tales we tell about ourselves and others tell about us – something which is equally true of brands.
Storytelling works universally as a method of communication because it operates on an emotional and unconscious level. The same cannot be said of Excel. Yet the art of storytelling is rarely at the heart of business communication.
Management has become sucked into a pernicious system I call the 'arithmocracy', where power resides with numbers and those who control them. We are becoming dependent on metrics and slaves to algorithms, with league tables and targets dominating everything from the NHS to our education system, the City and the police force. It's time we nudge the pendulum back in the direction of art.