Why you can't learn business skills from the Navy SEALs
It's a little too easy to cherry-pick generalised leadership tips from exotic role models.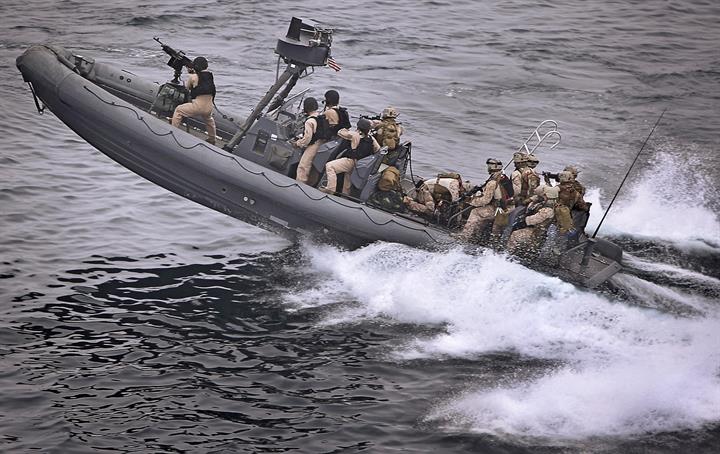 Can your staff run four miles in 31 minutes? Swim 1,000 yards in 20 minutes? Or carry a log the size of a telephone pole over their heads for two hours while doing squats, bench-presses and running up and down hills? Is there even the remotest chance that you would use any of these tests to assess job candidates? Probably not. Which is just as well because, unlike the US Navy SEALs, your business probably can't afford to lose three out of four potential recruits in training.
None of this has stopped a conveyor belt of articles with such titles as '7 Navy SEAL Sayings That Will Keep Your Team Motivated' (Forbes), '12 Leadership Lessons To Learn From The Navy SEALs' (Inc) and 'A Navy SEAL's 15 Pillars of Resilient Teams' (Inc again). Their team-building prowess is also extolled in Daniel Coyle's new book The Culture Code in which companies that get this difficult skill right will discover, the author suggests, that "two plus two equals 10".
SEALs (surely their acronym should be SALTs, given it stands for Sea, Air and Land Teams?), of course, make great teams and their modus operandi offers useful lessons for more conventional organisations. In the 'After Action Review', which follows every mission, teams ask three questions: what went well? What didn't? What will we do differently next time? What makes this exercise particularly valuable is that the rank and file direct the discussion, not the leaders. Sadly, too few leaders in organisations have the moral courage to follow suit.