Why CFOs are fast becoming the change agents
SPONSORED: In the past, the Chief Financial Officer (CFO) has not been concerned with change and the stewardship of corporate culture, but increasingly these areas are coming within their remit.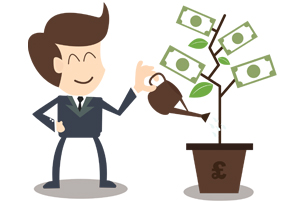 Is the role of the Chief Financial Officer changing?

Ajit Kambil, global research director at Deloitte's CFO programme, recently said he finds that CFOs are increasingly taking the lead in making changes to the organisation in order to succeed in their jobs: 'A new CFO may have inherited an organisation not functioning well and so may be responsible for cultural change.'

So how do those CFO's, for whom these less traditional practices don't always come naturally, adapt?

MT, in association with Canon, brings you From Bean Counters to Strategic Thinkers: The Growing Role of the Chief Financial Officer, a three-part feature that aims to help them do exactly that.

Part one, "A Bigger Slice of the Action", takes an in depth look at how CFOs are now expected to have a hand in strategy and be pro-active in helping companies to grow, rather than just keeping a lid on costs.

Read up on how the role of the CFO has grown deeper and broader since the recession by visiting our hub.