Why change is child's play
Former teacher Richard Gerver is credited with turning around some of the UK's most troubled schools. But he says changing's easy - if you go with the flow.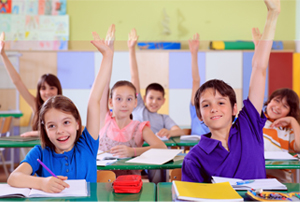 I have spent most of my adult life working with creative, enterprising people; people capable of dealing with uncertainty, with a thirst for exploring the unknown, for taking risks and for embracing a world of constant change and evolution. Admittedly, they're all under 11 years of age.
Education is a profession notorious for its adversity to change – and through my time working in it, I've reached the conclusion that most of us have more to learn from our children than they do from us, particularly when we're dealing with the complex and often frustrating issue of change.
We learn more in our first five years than in the rest of our lives. It's an extraordinary thought, but I'm not talking about accumulated knowledge: we're born into a world that's completely alien to us; we know nothing; have no context, no way to communicate. Every minute of every day is unexpected, new, changing