Why companies should take a 'corporate selfie'
If you don't have an accurate perception of your business then you're in danger of making the wrong judgements, says Heather McGregor.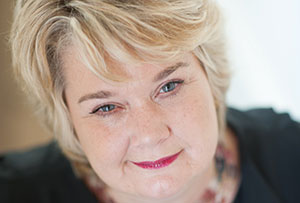 Self-perception is rarely accurate. Take myself, for instance. I have an overly positive view of my figure. I see myself as a perfect size 10, who only appears to have a body mass index of 37. This self-mirage persists, even when I struggle to get into a size 16 dress, look in the mirror or get on the scales. Does it matter? My innate self-confidence has served me well at times of challenge, and I am always suggesting that it is something women lack and should work on improving.
But the gap between perception and reality caught up with me when I had my most recent aviation medical, essential for maintaining my Private Pilot's Licence. The Civil Aviation Authority, the doctor pointed out, dislike a BMI in excess of 35 and mine is now higher than 37. (I am not sharing the true figure; that would distort your view of me even more than my view of myself.) So now I have to take the time and expense to have a special flight test to assess my 'disability' and show that despite my weight, I can manage in the cockpit. Further, if my BMI has not reduced by the time of the next medical, in three months, I will be refused a certificate.
This only goes to show that a gap between perception and reality can affect your ability to function and fulfil your potential. Not only for people, it seems. In Professor Mike Brown's research for Britain's Most Admired Companies 2015, he observes that many companies have a distorted view of themselves. In particular, he thinks they are likely have a distorted view of the strength of their management.