Why the customer is always right - especially when they are wrong
In this day and age you simply can't afford to let your punters make mistakes - even when it's clearly their fault, says John Sills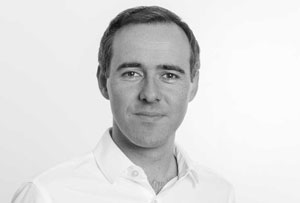 At approximately 7.17am on a Thursday morning, I stood weary and bleary-eyed in a cold, windy train station facing a large blue ticket machine.

Destination selected, Railcard discount enacted, money paid, ticket collected. So far so good. That was, until, I charged into the immovable barriers, bouncing back into the person behind with such velocity that they *nearly* split their FrappaMappaCino thing.

The conversation with the train guard was polite and pleasant, simply pointing out that my railcard discount wasn't valid before 9am. So I paid the difference, got my new ticket, and turned with trepidation to take on the barrier once more.

But there was one more step. A 'change of ticket' form. What was the 'reason for the change'? Quite simply, at 7.17am, it was the machine not being good enough, not being human and intelligent enough, to realise that the only reason I would be buying a ticket to go one stop at that time in the morning was because I was going to use it there and then. It's not the kind of journey you feel the need to pre-book, by two hours, to guarantee your seat, in person, at the station.

The pattern continued last week, when I got a polite notice from the Royal Mail informing me that they were impounding some t-shirts I'd ordered from the USA due to unpaid custom charges. Having bought lots of things from the company before without the threat of imprisonment, I wrote to them and asked how they were going to sort the situation out.

Their reply – lacking a 'sorry', stating that it does mention in the small print that extra charges could apply, and suggesting it was the fault of UK Customs for being extra-vigilant – left me less than impressed. As did the offer to refund me half of the original (discounted) shipping costs, which amounted to the princely sum of £2.43…