Why is there still a disability employment gap?
SPONSORED: Employers are missing out on recruiting from the widest possible pool of talent. More disabled people in the workplace mean more opportunities for everyone - plus it's good for business.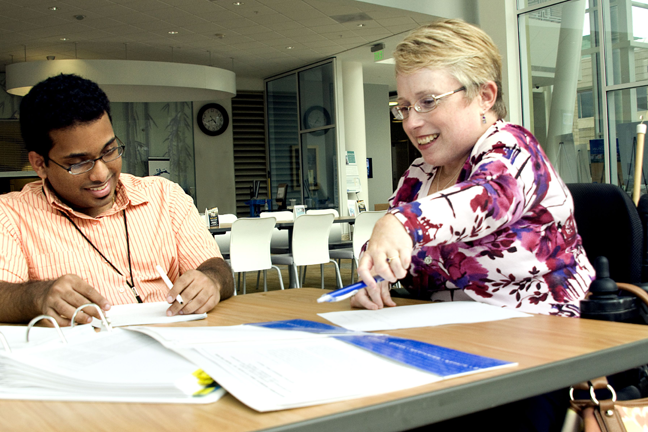 In the UK, only 49.6% of disabled people have a job, compared to 80.4% of non-disabled people. That's a huge gap. There's been great progress in recent years – in the last year alone over 300,000 disabled people moved into work – but there's clearly still a long way to go.
Recruitment is one issue – recent research shows that over a single year, only 8% of UK firms employed a disabled person. One reason for this could be a lack of confidence in how to support them. But often it just takes a few adjustments. SoloProtect, a Sheffield company that provides security and support to lone workers, made a conscious decision to change its recruitment process to attract more disabled candidates.
One employee who benefitted from this is Keli Ashby, who has a visual impairment. She says, 'I was ecstatic to join the team. I didn't think I'd find somewhere where I really enjoyed working. I'm going nowhere.' Sarah Mackie, HR manager at SoloProtect, says, 'By giving just a little bit of extra support to our disabled employees, we get more of a work ethic, and increased loyalty and retention, which means the company benefits by bigger profits. I would thoroughly encourage employers to take on disabled staff – it's much simpler than you may think.'