Why being a disability friendly employer is good business (and what you can do about it)
Managing people with disabilities doesn't have to be difficult, and the rewards can be significant.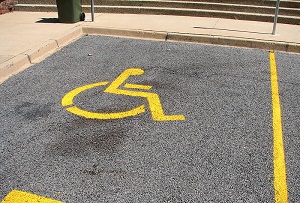 It's hardly necessary to explain how acquiring a disability could be a traumatic experience. A less obvious problem is the effect it can have on a person's career. Only 47% of disabled working age adults are in employment, compared to 77% for the rest of the population.
Among those disabled people who are in work, there's a notable lack of visible career high achievers (can you name a self-declared, disabled FTSE 100 boss?), a symptom of what the DWP once called the 'disability glass ceiling'.
To give you an idea of the extent of the issue, a recent survey by the Recruitment Industry Disability Initiative found that 67% of recruiters believed employers were 'fearful' of hiring disabled people.