Why does Mark Carney want bigger banker bonuses?
Band of England governor Mark Carney says more of bankers' pay should be at risk.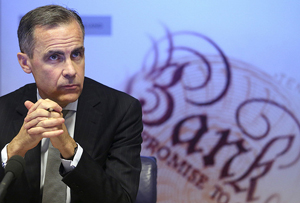 Is anybody really happy with the state of bankers' pay? Mark Carney certainly isn't. In his 2014 Monetary Authority of Singapore lecture last night, the governor of the Bank of England said all those fines aren't enough and that bankers' pay needs an overhaul.
'The succession of scandals mean it is simply untenable now to argue that the problem is one of a few bad apples,' Carney said in his lecture, The Future of Financial Reform. 'The issue is with the barrels in which they are stored.'
Other than being a worrying sign that apple metaphors are spreading like the plague at the Bank of England, this is a serious warning to the City. Carney said that fines haven't worked to produce a fair system that the public can trust, and that there needs to be a deeper cultural and institutional reform.