Why has EE killed off Orange Wednesdays?
The much-loved free cinema tickets offer has not survived the Orange/T-Mobile merger.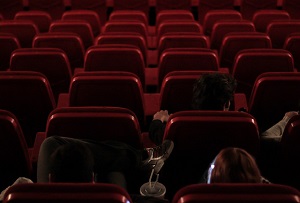 The internet was host to a collective outpouring of grief yesterday after EE announced it would be ending the 10-year life of Orange Wednesdays, the much-loved promotion which offered mobile customers buy-one-get-one-free cinema tickets and Pizza Express meals every week.
The move is one of the last death throes of the Orange brand in the UK, which has been all-but-eradicated by its merger with T-mobile. Founded in 1993, it became one of Britain's biggest brands and in 2006 became the youngest company in the FTSE 100. The brand was so strong that it was adopted by France Telecom, which bought Orange in 2000, for all of its mobile phone operations.
In 2009, the French parent teamed up with T-Mobile owner Deutsche Telekom, combining their respective businesses to launch the irritatingly named EE, previously Everything Everywhere, which is fronted by the equally annoying, if hard-to-dislike, Kevin Bacon.