Why efficiency isn't a recipe for success
Is there any strategic life left in the obsession with striving for efficiency gains?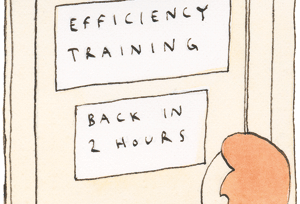 Probably not. Simply being efficient was never a recipe for success anyway. What was important was being more efficient than the competition.
So if most of your competitors were good, you needed to be excellent. On the other hand, if your competitors were abysmal, mere mediocrity was more than enough to best them.
Think of Japanese cars in the 1970s - poor by today's standards, but far superior to the contemporary offerings of British Leyland.