Why Eventbrite's Julia Hartz gives unlimited holiday
The ticketing platform's co-founder explains the virtues of employee perks and why San Francisco isn't the centre of the universe.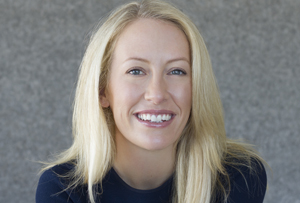 'I had to really gain confidence in what I could bring as the CEO of this company,' says Julia Hartz, co-founder of online ticketing platform Eventbrite. 'It's not an easy thing to take your husband's or your co-founder's job... and it wasn't handed to me. I raised my hand for it.'
Hartz set up Eventbrite in 2006 with her husband Kevin, already a serial entrepreneur at the time, and CTO Renaud Visage. Since then it has processed over 200 million tickets, supporting over two million events in 2015 alone, across 180 countries. It's on track to become profitable this year.
The idea's very 21st century: 'Democratising ticketing', to find a self-service market between the large ticketing providers, which had been 'defined by high fees, bad customer experience and little or no tech innovation' and casual birthday parties.