Why George Osborne is the right person to reassure us
Love him or hate him, the chancellor's delayed response to the Brexit vote rings a comforting tone.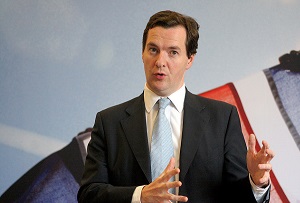 A crucial duty of senior leadership is to provide reassurance when an organisation receives a shock. As CEOs over Britain told their workers that the Brexit vote doesn't mean the end of their jobs and prosperity, and as David Cameron has quit, it fell to chancellor George Osborne to do the same for UK plc.
'Britain is open for business... we start from a position of hard-won strength... whatever the challenges, my colleagues and I will do the best for Britain... I want this great trading nation of ours to put in place the strongest possible links with our economic neighbours, both in Europe and abroad... Britain has the strongest major advanced economy in the world...'
Get the gist? Everything Osborne said – from advocating a less-haste-more-speed approach towards invoking Article 50, to playing down his earlier talk of an emergency budget – was meant to calm the panic.