Why a German stock market rally is linked to its World Cup win
European stock markets are doing pretty well all round, but the DAX could be experiencing a 'World Cup bounce', according to Goldman Sachs.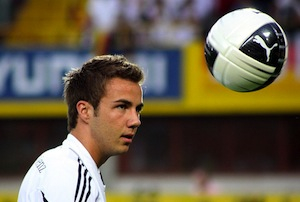 Everyone likes a feel-good factor, and investors are no exception. Germany's stock market, the DAX, is up a little more than 1% today as the Vaterland celebrated its World Cup triumph over the debt-laden Argentinians.
Source: Yahoo Finance
European stock markets are generally looking on the bright side today, and it could be a case of fat fingers for German traders feeling a little worse for wear after going heavy on the beers last night, but World Cup winners have a history of happy stock markets, according to Goldman Sachs.

In the first month after a World Cup triumph, the victorious country's stock market outperforms world markets by an average of 3.5%, the bank reckons. All the winning nations experienced a bounce apart from Brazil in 2002, which was in the grip of a deep recession and currency crisis.