Why great customer service is not about the money
What people who complain really want is not a few quid to make them go away, but to know what went wrong and that it won't happen again, says bike convert John Sills.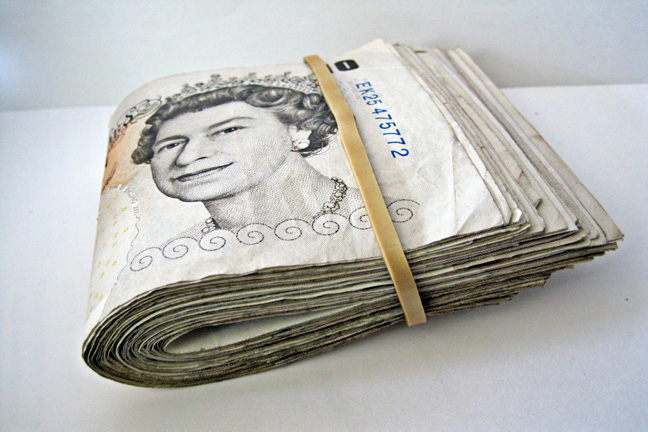 Sometime in the middle of 2012, seduced by our Olympic success, surprised by my 30th birthday, and suggestible to my friends' enthusiasms, I threw away my car and took up cycling to work. Since then I've not looked back (literally or metaphorically), mixing cycling for pleasure and cycling for commuting.

It's taught me that I know nothing about bikes. And it's also taught me a valuable lesson in customer experience – namely, that when things go wrong, it's not all about the money.


When I was a kid, cycling was easy - you were bought a bike, you rode a bike, you outgrew a bike, and then you either a) got a bigger bike or b) pretended that your now-too-small bike was a cool BMX machine.

Now as a grown up I find that it's become more complicated. I have to leave the house with at least three types of spare inner tube, and am even expected to do things like clean the chain with a toothbrush. So it seems sensible to get my bike serviced by people who know what they're doing every now and then.

But even this can be less straightforward than it seems. Last time it was due a service, I took the bike in, chose a service level, mentioned the funny noise the chain was making, and then headed back in a few hours later to pick it up.

That's where the problems started:

Me: 'Hi, I'm here to collect my bike'

Bike guy: 'Oh yeah, we couldn't find anything wrong with it'

'Ok, did you do the service?'

'What service?'

'I brought it in for a service'

'Erm...oh yeah, er we did that'

'Right...what did you do to it?'

'Let me just pump up the tyres for you'

'How much do I owe you?'

'Nothing, we didn't do anything to it'

Clearly, this wasn't how I'd hoped the conversation would go, but I rode my bike out happily enough with harder tyres and a full wallet. Then it happened. A clunk. And another one. Then another, and another, and another... As any cyclist will tell you, strange new noises from your bike are never welcome, and especially not when you've just collected it from the bike shop.


Of course mistakes happen and things go wrong, no-one is perfect. But the true measure of customer service is the ability to understand the issue and put things right again. Some people (well, me anyway) call this a Moment of Truth, a defining point of heightened emotion for the customer when a company either sinks or swims.

Life events, health or financial issues, and complaints are just some examples of these moments when the customer needs the company to be at its best. A quick search on Google will reveal any number of (largely unprovable) statistics about how customer loyalty increases after a complaint is handled well.

This one was pretty modest on the grand scale of things soI wasn't angry, just a bit disappointed. A phone call, a few tweets, an email, and another call later, someone finally got back to me from the bike shop.

I was politely informed that no records are kept of what happens to bikes when they are brought in, and that there was no CCTV in-store either. However, there was something they could do for me - they could give me a £10 gift voucher to say sorry.

OK it was better than nothing, but what I really wanted was not token financial compensation but to know what had gone wrong – and that the bike shop cared enough to try and make sure it wasn't going to happen again.

Weeks later, after more calls and emails, there was still no explanation as to why my bike came out worse than it went in. So I'll never go there again, because if they don't know why it happened then it's likely to happen again.


So if you're a company, and your default response to complaints is to apologise and compensate without trying to understand what went wrong, there are two big problems with your approach. The first is that you can expect a constant cycle of making the same mistakes, receiving the same complaints, and offering the same compensation.

The second is that you will be losing a steady stream of customers for whom your response is inadequate, and you will be gaining a reputation for iffy customer service. Whilst in the short-term it may seem quicker and easier to offer everyone a tenner and hope the problem goes away, in the long-run the money, time, and damage to reputation will add up.

And if you're the customer, think twice before accepting the compensation without getting an explanation. You could just be setting yourself – and others - up for more bad experiences in the future.

John Sills is a Senior Consultant at The Foundation. If you enjoyed this article, you can sign up to his personal blog for more of the same.