Why Heathrow got the backing of Gatwick's biggest customer
Carolyn McCall has taken easyJet to new heights in her five years in charge. So what does the future hold for the low-cost airline? Slots at an expanded Heathrow? Matthew Gwyther spent a day with the CEO and her team to find out.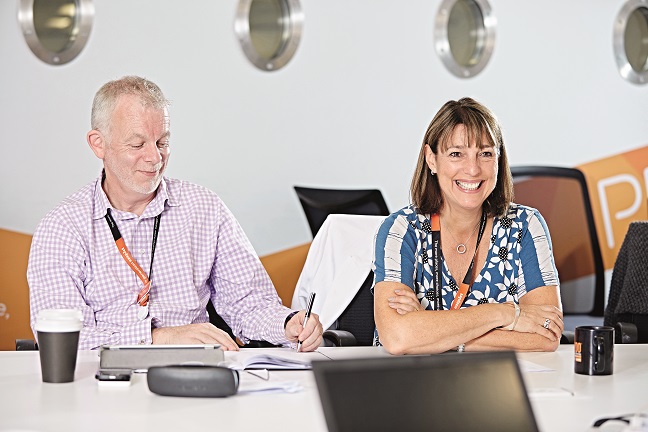 It's easy to forget, with a capitalisation of more than £6 billion, 600 routes, and a turnover of more than £5 billion a year, that easyJet still rigorously follows the low-cost model of airline business. Easy until you arrive to spend the day at its corporate HQ - Hangar 89 at Luton Airport. The converted 1970s aircraft garage is a large, orange, human battery farm. The 1,000 inhabitants share the shed with a couple of Airbuses parked out back for maintenance. Low-cost office space extends to the CEO, too. Carolyn McCall may have just celebrated five years as boss, but still sits behind the cramped desk that she shares with her PA in the corner of the open-plan office.
Rudely dismissed as a 'media luvvie' on her arrival by arch-rival Michael O'Leary of Ryanair, McCall has proved the loud-mouthed Irishman wrong. After a wobbly start, she has comprehensively turned the ailing airline around. The network has broadened, business passengers are being wooed and profits are up. The share price had, at one point, multiplied fourfold. McCall even appears to have achieved a task beyond any previous CEO - keeping the founder Stelios in his box. She is one of five female CEOs in the FTSE 100 and, one suspects, probably the most popular, being more interested in people than planes.
When MT interviewed the then easyJet chairman Sir Mike Rake in 2013, he said airlines weren't 'complex'. That's as maybe but life in Hangar 89 is anything but straightforward. Running a low-cost airline is like plate-spinning in a gale.