Why HSBC is staying in the UK after all
It seems the prospect of becoming a Chinese bank wasn't something its bosses relished.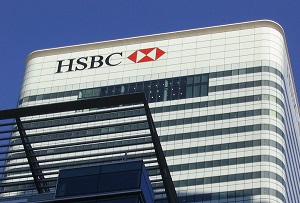 After nine months of threats and bluster HSBC has announced it has decided against abandoning the UK for a new home in the Far East. The bank had entertained the idea of moving back to its homeland in Hong Kong and several other options but its board voted unanimously to remain in Blighty.
'London is one of the world's leading international financial centres and home to a large pool of highly skilled, international talent,' it said. 'It remains therefore ideally positioned to be the home base for a global financial institution such as HSBC.'
The Government's decision to water down the bank levy probably didn't hurt either. The annual tax on institutions' balance sheets that was introduced in the wake of the financial crisis weighed heavily on HSBC.