Why I ignored Sir Richard Branson's advice
FreshMinds founder and executive chair Caroline Plumb on a chance meeting with the famous Virgin entrepreneur, bigging up British business and work-life balance.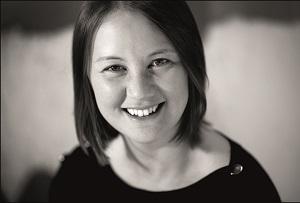 ---
---
Some people grow up wanting to be an entrepreneur. I wasn't one of them. I always wanted to be a scientist (well, post-10; before that I wanted to be an astronaut or She-Ra). In fact, the idea didn't even occur to me until I was at university – and only then due to a particular combination of serendipitous circumstances.
My undergraduate years coincided with the peak of the dotcom boom, when being an entrepreneur suddenly became a fashionable and potentially very lucrative career choice. I also happened to be on the same course as a guy called Charlie (my future business partner), who was more of your classic 'start a rival tuck shop to undercut the school tuck shop' sort of person. In our final year at Oxford, we started running some networking events, along with a few other engineer friends. When that went well, he and I started kicking around the business idea that would later become FreshMinds.
Even then, I hesitated to take the plunge. I'd also been offered a 'proper job' by one of the big consulting firms; as an impoverished student, there were several thousand reasons to be attracted to that idea.