Why Indonesia could be your next big growth market
The south-east Asian economy is tipped to become the world's seventh largest by 2030.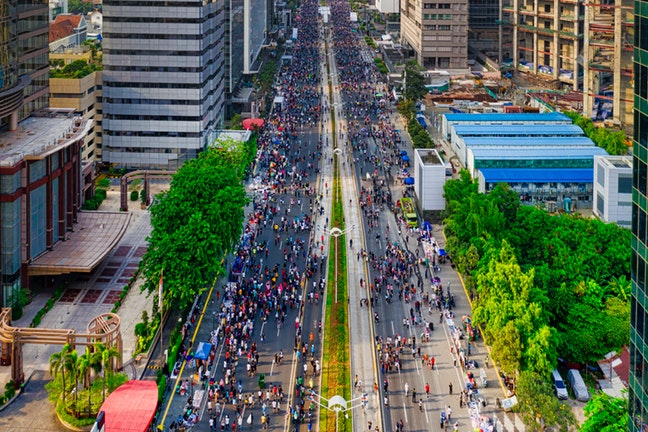 The success of last year's Asian Games in Jakarta and Palembang, praised by BBC Sport as "the Olympics plus", has reportedly prompted Indonesia to bid to host the 2032 Olympics and Paralympics.
This symbolic marker of global success goes hand in hand with reports of the region's burgeoning economic clout. In February Business Insider ranked the Southeast-Asian country third in its list of emerging markets predicted to "dominate the global economy," claiming its growth story was "one of the world's most compelling".
A combination of plentiful natural resources and a slackening reliance on foreign funding saw Indonesia's GDP grow by 5.2 per cent in the fourth quarter of 2018, the highest level of economic growth the country had seen since 2013. The dip in exports, which fell 4.6 per cent in December, made the unexpected results even more surprising.