Why being kind can make us happier and more productive
Kindness in the workplace can do wonders for team-building, fostering resilience and reducing stress. So be nice to a colleague today...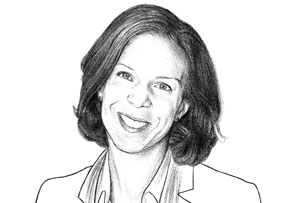 Good morning! I bought you a coffee on the way to work. Skinny latte, right? No, I haven't gone mad: get ready for 13 November, World Kindness Day, which advocates random acts of kindness towards friends, strangers, relatives - and colleagues. And kindness is something of a buzzword just now. It makes others feel happier. It makes us feel happier. And when we're happier, we're more productive, less stressed and more creative (there are studies backing all of the above).
And so, inevitably, kindness is being hailed as the latest panacea to workplace ills. As with all such buzzwords, there is a persuasive TED talk in which entrepreneur, blogger and author Margaret Heffernan discusses the Super Chickens experiment (stay with me). Chickens were streamed according to their 'productivity', in other words, their egg-laying capacity. The top egg-layers were separated into an elite group of super chickens. A group of average egg-layers provided a comparison. After six generations, the average flock was doing fine, and its productivity - egg-laying - had risen. The super chickens? They didn't do so well. Only three survived - they'd pecked the others to death.
Heffernan's analogy is with the workplace, where we select the brightest stars, give them resources and power, and end up with aggression and dysfunction, underpinned by unhealthy levels of competition. What we need, she argues, is a better way of working, one that promotes greater social connectedness to each other. And so we come to kindness, where colleagues are empathetic, well-intentioned, and helpful. They give equal time to everyone. They share praise and offer support.