Why Kraft takeover will hurt Cadbury's talent production line
Cadbury boss Todd Stitzer is apparently set for a £7m payout - but what about its other top UK managers?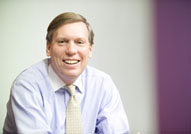 Much of the coverage of Kraft's pursuit of Cadbury has focused on the financial details of the offer, or the potential impact on UK manufacturing jobs. But the takeover will also have a significant impact on Cadbury's senior management, who are likely to face two tough challenges: first, managing the impact of an unpopular takeover, and second, adjusting to the fact that Cadbury will now be run from the US. In recent years, the chocolate-maker has been one of the UK's most internationally successful and well-respected brands, making it an attractive proposition for management talent. But if every decision of note is being taken in Kraft's boardroom in Illinois, that's going to change pretty quickly...

The upper echelons of a freshly-digested Cadbury will presumably look rather different. For a start, there's unlikely to be a place for CEO Todd Stitzer – after being the CEO of a big public company, he won't want to run a division within a conglomerate, in thrall to Kraft boss Irene Rosenfeld (who, incidentally appears to have come out of this rather well – having had lots of stick for her failure to engage properly with Cadbury, she's now being lauded as a tactical genius who's been playing it cool all along so shareholders would settle for a lower bid). According to the Standard, Stitzer will earn a pay-off of about £7m just by selling his shares. Chairman Roger Carr will also be revving his engines (sorry), while there'll presumably be more management casualties at Cadbury's head office in Uxbridge as Kraft looks for cost-savings (Carr admitted as much to the BBC yesterday).

For those who do stick around, their priorities could change substantially. With job cuts and process changes inevitable, change management will suddenly be top of the agenda. This will test their 'ability to handle high levels of people and political complexity, to be resilient in the face of ambiguity, and to show real courage in the way they lead,' argues Mark Loftus, a director at leadership consultancy The Thinking Partnership. How will they be able to maintain Cadbury's unique culture - which many believe is the reason for its success - now that it's no longer independent?

What's more, they'll be in the difficult situation of knowing that key decisions will be taken in the US – which for some, is unlikely to sit well. 'A common thread for all successful leaders is that they thrive on the sense of being at the heart of things,' Loftus points out. Getting used to the new status quo will test other aspects of their leadership skills, he suggests – such as 'the courage to challenge what needs challenging, the wisdom to know what not to challenge and the skill to engage their new US colleagues'.

Cadbury has long been an employer of choice for ambitious graduates and up-and-coming managers, so it's been a fertile breeding ground for UK talent. But it might not look quite so attractive once it's a subsidiary of Kraft.

In today's bulletin:
Unemployment falls to 2.46m - but beware false dawns
Bank of England 'not fit for purpose' says ex-MPC man
Eurostar sales up despite Christmas travel chaos
Why Kraft takeover will hurt Cadbury's talent production line
Managers failing to deal with underperformers