Why leadership doesn't always make you a good leader
If you're promoted to the top of the pile, don't forsake the very qualities that got you there, says A Very Good Company founder Natalie Campbell.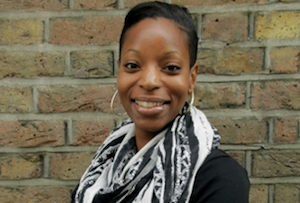 While on the tube last week, sandwiched between a briefcase and a backpack with elbows on point guard, I overheard two rather loud colleagues having a conversation about their new boss. Given their chatter was interrupting my moment with Beyoncé, I decided to be nosy and listen in.
One remarked they had high hopes for their new leader, given they had been 'so good on the senior leadership team'. What followed was a monologue of disappointment.

For the purposes of anonymity (not that I know them, but I am sure they or said new boss read my column) I am going to call the new managing director Steve.

'High hopes' and general 'staff elation' at Steve's appointment had been dashed, trampled even, as a rebooted Steve, now to be called Steven, had appeared to lose what were deemed key strengths by his team when he had taken on the ultimate, bucks-stop-here role of 'The Leader'. Queue Rocky theme tune.

From what I could gather, the moment Steve(n) had assumed the top job he had started to behave how he thought a leader should behave, forsaking the skills and attitude that saw him promoted to said position. Shouting, 'control' and rebuke seemed to be his new style, as opposed to the 'collaborative, open and down-to-earth approach' he was known for.

I assumed it must have been a major issue for his team, because I am sure I heard them call him a very unsavoury name. 'He's being a complete _________' - you fill in the missing word. I know I push the envelope, but even I won't say that in my column (maybe in person).

This led me to a thought: just because someone is a good senior manager, or displays leadership qualities, it doesn't mean they'll make a good overall leader (this applies to both Stevens and Stephanies alike). Being the ultimate head of an organisation requires a different skillset to that of someone in a team of leaders. We often forget that the role can be lonely, emotionally and physically demanding and, unless you show signs of success early on, thankless.

I don't, however, believe that being a complete face-ache once you've been given a seat on the throne is the way forward. Steve(n), take note.

Being the actual leader of an organisation is a tough gig. As we all know, it's different to management, in that The Leader needs to be a '5-10 Year Strategic', as opposed to a 'Current Planning Cycle Strategic'. They need to have compelling company vision, evoke passion and motivate teams to follow the chartered course.
Yes, there are company bosses that have this position without doing any of the aforementioned, but how long did they last? A day, a week, a month, but definitely not a moment longer than the profit warning that came about as a result of the fractured business (remember there are very unlikely to be any appraisals, or even semi-formal feedback sessions, once you're a chief executive). Steve(n), take note.

When anyone asks me my opinion on leadership - what it is and isn't - I always remember this quote. 'The challenge of leadership is to be strong, but not rude; be kind, but not weak; be bold, but not bully; be thoughtful but not lazy; be humble but not timid; be proud, but not arrogant; have humour but without folly.' Good old Jim Rohn. Steve(n) meet Jim. Take note and read his books.

I'll pass on the same advice to anyone that is about to take on the rewarding but challenging task of being The Leader. There's no need to have a personality transplant - retain who you are. After all, it's what you're left with when you're no longer at the top.

Tweet Natalie at @NatDCampbell