Why LGBT equality is a business no-brainer - and what you can do to support it
MT EXPERT: Training, tackling unconscious bias and setting up an LGBT network will help your staff be their very best, says Stonewall chair Jan Gooding.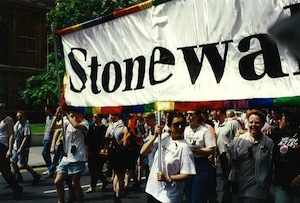 It might seem strange for the chair of Stonewall to feel uncomfortable coming out to colleagues. But when I became group brand director at Aviva, my first position in the City, I decided to keep quiet about this aspect of my identity.
I had been married for 16 years to a wonderful man when astonishingly, in 2008, I fell in love with a woman. I was working for British Gas at the time and colleagues were supportive when I told them. They could see how upsetting it was coming so out the blue.
After coming out in one workplace, I then left to join Aviva. People I respect advised me to establish myself as a marketing professional and a senior woman in the male-dominated City before coming out. They were trying to help me, so I took the decision to keep quiet about being gay.