Why London is the most popular city in the world for work
Despite the price tag, foreign workers would still head for London first.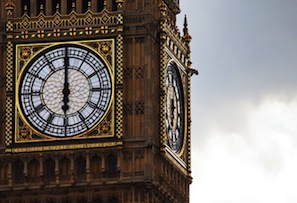 No matter sky-high (albeit slowing) property prices, London is still destination numero uno for workers around the world, topping a survey of the most desirable cities to relocate to.

Of more than 200,000 people asked which cities they would consider moving to for work, 16% cited London. New York was the choice of 12.2%, while 8.9% said they'd like to up sticks to Paris, despite France's recent economic travails, according to the survey by BCG and recruiter The Network.




The research comes hot on the heels of a study by estate agent Savills, which found London had overtaken Hong Kong as the world's most expensive city to live and work in, with property prices up 21% year-on-year in the third quarter of this year. So what is pulling in the world's workers, if the price isn't putting them off?

Reputation will undoubtedly be one factor – cities like London and New York are renowned as being 'global centres of business and culture', as BCG put it. They are also large, wealthy metropolises. Ergo, people will view them as places with plenty of jobs and opportunity.

The other answer is their diversity. 'London and New York have the biggest foreign-born populations of any cities in the world, with about 3 million foreign-born people each,' BCG said. 'This immediately makes those places seem more welcoming—or at least less intimidating—to people from other places.'

The UK is also high up the list for countries people would like to work in, with 37% saying they would be willing to relocate there, behind the US on 42% and ahead of Canada on 35% and Germany on 33%.



But how long the UK's appeal will last, given UKIP and Tory anti-immigration rhetoric and the government's restrictive policies on non-EU workers, is another question. If London and the UK want to attract global talent, it has to stay open for business in an increasingly mobile world.